Why more people choose
Australia Wide First Aid
Find a Cheaper Price, We'll Beat it by 10%
Same-Day First Aid Certificate
Nationally Recognised & Accredited Certificates
Online First Aid Course + Face-to-Face Training & Assessment
Registered Training Organisation RTO no. 31961 – established 1996
Group Training at Your Site by Arrangement
Royal Australian College of General Practitioners – endorsed
Australian College of Nursing – endorsed
Student-Focused for Better Training Outcomes
Check Courses & Availability Now
Get started on your first aid training
Book your Urangan first aid course online with a few clicks.
Or simply call and have one our friendly team members schedule your confirmed booking over the phone.
If you're in business, get in touch with us today to arrange cost-effective first aid training on-site for your staff.
Call 07 3437 7500 or message us from our contact page.
Cheap first aid course Urangan
Get your first aid certificate the same day as your course. And get it at the best price anywhere.
Our Best Price Guarantee could not be more straightforward — find a cheap first aid course, we'll beat it by 10%
Available first aid courses in Urangan:
Urangan first aid course benefits
Get your first aid certificate the same day as your course. And get it at the best price anywhere.
Our Best Price Guarantee could not be more straightforward — find a cheaper price, we'll beat it by 10%!
Find our first aid course Urangan training centre at:
Training Room
111 Elizabeth St
Urangan QLD 4655
Areas serviced:
Urangan first aid certificate – Same day!
An accredited first aid certificate will open doors for you. Not just in Urangan. Our first aid certificates are recognised Australia-wide.
Simply complete your online first aid course then attend a streamlined face-to-face session, and get your first aid certificate the same day.
Nothing is compromised. It's a sure-fire way to do your first aid training and get full certification faster and cheaper.
Importantly, you will feel empowered, knowing you are able to confidently manage an emergency medical situation.
Find the best trainer for your first aid course
Choosing a First Aid course trainer
Training with Australia Wide First Aid
Our mission is to make it easier for all Australians to access invaluable training that saves lives.
We've been delivering first aid training of the highest standard since 1996 — providing courses for new first aiders, as well as refresher First Aid courses for health professionals looking to renew their  certification.
Our trainers are as good as it gets. You only need to read the Google reviews from our Brisbane students.
Frequently Asked Questions
How long does first aid qualification take?
First aid qualification through Australia Wide First Aid is fast-tracked. Provided you complete the required e-Learning before the day of your hands-on training and assessment, you'll get your certificate that very day.
The e-Learning is an online first aid course — a multiple-choice quiz you can do in your own time, logging off and back in as time permits. You also get a comprehensive reference in the form of a First Aid eBook (free download).
Simply complete and submit your e-Learning by 11:59pm the day before your scheduled first aid class. This practical session is streamlined training and assessment. It will take 2 to 5 hours, depending on which course you take.
How long does my certificate last for?
The official recommendation for Provide First Aid and Child Care First Aid, is to renew your certification every 3 years. The validity period for Provide CPR certification is 12 months from date of issue.
How much does a course cost?
Australia Wide First Aid courses — Provide CPR, Provide First Aid, or Child Care First Aid – are cheaper than you'll find anywhere else.
This is our guarantee. We will instantly match the price of any competing course in Australia and then beat it by 10%.
Up-to-the-minute prices and availability for all our courses can be seen in the drop-down selector at the top of our web pages shows.
Are first aid certificates accepted in all Australian states?
Our certificates are recognised and accepted all over Australia, which is extremely advantageous in the job market.
Australia Wide First Aid certificates are fully accredited and comply with national regulatons and standards. Sent to you the day you complete your course (as a PDF), you'll be able to email your first aid certificate to employers, as well as print it out.
Are school first aid courses available?
Our trainers are available by arrangement to deliver group first aid courses. The minimum age for first aid certification is 14 years.
Where are courses held?
Group training can be conducted at your site by arrangement. This makes training and booking easy for you to manage and your people can train in their own workplace.
More importantly, the first aid course itself can be tailored to address the health and safety concerns specific to your workplace.
Our training for both groups and individuals is regularly available at locations throughout
See all of our branches.
Admission requirements
To attend an Australia Wide First Aid course, you must be at least 14 years of age. 
Assessment requires you to kneel on the floor to perform 2 minutes of uninterrupted CPR on a manikin. You're welcome to bring a cushion (or towel) for your knees.
First aid course training tips
Download your First Aid eBook. Your Welcome email explains which pages are relevant to your course.
Refer to the eBook to answer questions in your e-Learning assignment. Submit your finished assignment by 11.59pm AEST the day before your scheduled face-to-face training.
You'll need to perform CPR uninterrupted on a manikin on the floor for 2 minutes. Bringing a cushion or towel could make it easier for your knees.
Your Unique Student Identifier is a requirement for qualification. Obtaining your USI at the official government website is free.
Urangan first aid course step by step
To get your first aid certificate the same day as your course, you need to do:
Enrol with your course fee paid in full
Provide a valid USI (Unique Student Identifier)
Complete your e-learning and face-to-face first aid assessment
Your First Aid Statement of Attainment PDF will be emailed direct to your inbox, ready for you to send to employers or print out.
Australia Wide First Aid courses can also go toward your CPD (Continuing Professional Development).
Be an asset to the Urangan community. Book your first aid course today.
Call 07 3437 7500 or email info@australiawidefirstaid.com.au
Getting Here
PUBLIC TRANSPORT
Our Urangan training centre is easy to get to.
NOTE: Please arrive 15 minutes prior to course commencement. This allows everyone to be safely seated. Late arrivals cannot be guaranteed entry. Disruptions affect all attendees and we need to respect that others also have busy schedules.
Food & Refreshment
Water is available. A 30-minute lunch break is scheduled for courses running over 4 hours.
NOTE: Be sure to arrive 15 minutes before course commencement. Our first aid courses run like clockwork. We respect the busy schedules of all in attendance. For that reason, late arrivals are unlikely to gain entry.
What Are the Benefits of Learning First Aid?
Consider this… you could find yourself in the frontline at a medical emergency and potentially save the life of a friend, a loved one, or someone who will always be grateful.
All it takes is a day or two training and assessment and the foresight to enrol in a first aid course. Australia Wide First Aid has trained well over a million Australians and is yet to come across anyone who has not found the training empowering.
Your employers and your work colleagues will hold you in high regard with much-needed skills. In fact, a first aid certificate will also boost your employment prospects.
In many lines of work, accredited first aid certification is a prerequisite. Certification with Australia Wide First Aid is also ideal for your Continuing Professional Development (CPD).
What you learn in an accredited first aid training course will also enable you to keep a cool head if you are injured or stricken by illness yourself. And you will be a capable guardian for family and friends.
The benefits truly add up. Don't hesitate to enrol.
Your First Aid Trainer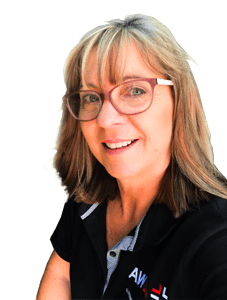 Our first aid trainers are no strangers to danger. No doubt, your trainer will be more comfortably dressed when they greet you at your first aid class. But you can be sure they'll share some real world tales for your enlightenment.
When your trainer is not busy sharing the benefits of their vast experience with you, they are usually out in the field — devising emergency strategies for all kinds of potentially hazardous situations.
Whether you're being shown how to perform CPR on a manikin, learning about risks and emergencies, or hearing about first aid management of anaphylaxis, your Australia Wide First Aid course is certain to be fascinating, enjoyable, and memorable.
First Aid in Urangan
Urangan celebrates safety and serviceability. First aid, logically, has an important role to play.
Australia Wide First Aid Urangan gives local residents and businesses an ideal opportunity to attain invaluable life-saving skills and knowledge at the most competitive prices.