BOOK ONLINE HERE
First Aid Course Selector
Your Trusted First Aid Training Provider
To make first aid trainings more accessible to everyone, Australia Wide First Aid offers quality first aid training courses in 20 locations across Australia. Our nationally recognised training organisation (RTO 31961) offers group and individual bookings, and students who are able to complete the requirements of the course will receive their Statement of Attainment within 48 hours. What's more, our trainers and assessors can also conduct trainings in your home or workplace to impart you with skills and knowledge that are tailored to your work or home environment.
The courses and trainings offered by Australia Wide First Aid adhere to the guidelines set by the Australian and New Zealand Committee on Resuscitation (ANZCOR), and the certificates we issue are recognised across the country. We also comply with the VET Quality Framework to ensure that all our classes are conducted in a professional manner.
One of our training locations is in Mount Gravatt, a major suburb in Brisbane, Queensland. This training venue is accessible via public transportation, making it a great option for those who are commuting as well as those who are bringing their own vehicle.
HLTAID003 Provide First Aid
HLTAID001 CPR only
HLTAID004 Provide an emergency first aid response in an education and care setting (Childcare First Aid)

Why Choose Us?
Best Price Guarantee (find a cheaper price and we'll beat it by 10%)
Reduced Face to Face Duration
Same-Day Certificate
Nationally Recognised Certification
Accredited Training
Come to us – or we come to you
Courses 7 Days
Endorsed by the Australian College of Nursing
Endorsed by Australian Acupuncture and Chinese Medicine Association
Book Online or by Phone
Getting Here
CAR – FREE parking available onsite.
WALK – 10 min walk from Westfield Garden City Shopping Centre
PUBLIC TRANSPORT (MAP)
BUS – 1 MINS walk – Newnham Road stop (170, 174, 590)
Food & Refreshments
Water, coffee and tea is provided throughout the day.
There is a 30 minute lunch break for courses running over 4 hours. No external food allowed. Lunch can be ordered at the hotel. Alternatively, there are many options available in and around Westfield Garden City Shopping Centre.
NOTE: To make sure you have enough time to comfortably sign in and complete enrolment documents, please arrive 15 minutes prior to your course commencement. You will need your USI number with you at the time of enrolment.
Learning first aid is one of the many ways that you can prepare your home or office for a disaster. First aid training imparts students with the skills and knowledge they need in the face of a medical emergency. At the same time, it also teaches first aiders the right mindset they should have in order to take lead, make the right decisions, and avoid panic during times of need.
Location
Students coming from Holland Park West, Holland Park, Mansfield, Nathan, Mount Gravatt East, MacGregor, Upper Mount Gravatt, or Wishart can easily reach our training venue in Mount Gravatt.
The Newnham Hotel, Conference Room 1, 516 Newnham Rd, Upper Mount Gravatt, QLD 4122 Australia
The hotel is just a stone's throw away from the Newham Road Stop and just a 10-minute walk from Westfield Garden City Shopping Centre. There are also free parking areas on site. Students are encouraged to arrive 15 minutes before the training schedule, so they have enough time to fill out forms.
What Good Will It Do to Learn First Aid?
Learning first aid is a smart move if you're living with a person who is at risk for medical emergencies, such as cardiac arrest and severe allergic reactions. The skills, tools, and knowledge you will get from a first aid course allows you to be of help to these friends or family members in times of emergency, potentially saving their life and promoting their recovery. First aid skills can also help you become more attractive for certain jobs, such as those that require working with children. In addition, the presence of a first aider in a workplace will help your colleagues feel safer and more secure.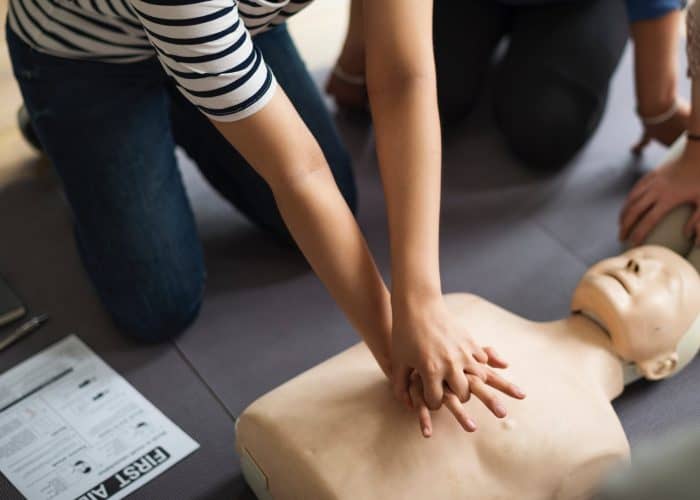 How Do You Become a Certified First Aider?
Students as young as 14 years old can join a first aid training course. All courses have an online assessment part, and students need to complete this the night before their face-to-face training. Students need to submit a valid USI, complete their online and face-to-face training, and provide full payment for the course. Within 48 hours after completing all these requirements and passing their assessments, students will receive a digital copy of their Statement of Attainment via email.
First Aid Courses
Australia Wide First Aid offers an array of trainings ranging from basic CPR to courses that will benefit people in specific industries. These are: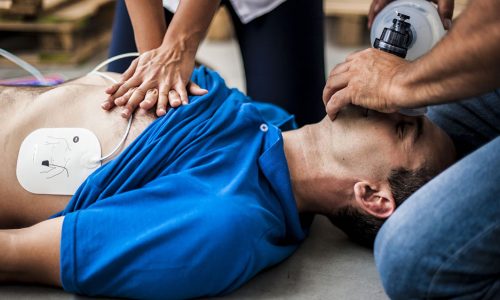 Performing CPR or cardiopulmonary resuscitation is at the centre of this 2-hour course. Students who are enrolled in this class will gain the skills and knowledge that they will need to be of help during cardiac emergencies.
Includes: Provide Cardiopulmonary Resuscitation (HLTAID001)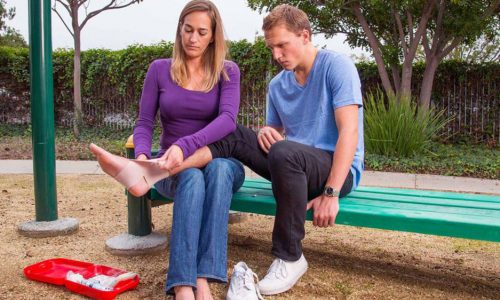 Basic first aid skills and knowledge make up this 4-hour course. Students enrolled in this course will be able to identify and respond to emergency situations, apply first aid procedures, and provide life support. They'll also be taught how to communicate details of the incident to emergency responders.
Includes: Provide Cardiopulmonary Resuscitation (HLTAID001), Provide Basic Emergency Life Support (HLTAID002), and Provide First Aid (HLTAID003)
Students can expect to receive a pdf of their Statement of Attainment 48 hours after completing their online assessment and face-to-face training.
Enhance or update your first aid skills today with Australia Wide First Aid and become an asset to your community and workplace. To enrol in our training courses in Mount Gravatt or to inquire about any of our courses in our 21 training locations, call 1300 336 613 or email info@australiawidefirstaid.com.au.