Find a cheaper price we'll beat it by 10%
HLTAID004 - Provide an Emergency First Aid Response in an Education and Care Setting
    RTO: 31961
Best First Aid Course Logan?
Find a Cheaper Price, We'll Beat it by 10%
Flexible Online Learning & Assessment
Same-Day Certificate
Accredited Certification, Nationally Recognised
Training at Your Site by Arrangement
Courses 7 Days
Royal Australian College of General Practitioners – endorsed
Australian College of Nursing – endorsed
Book Online or by Phone
Choosing a First Aid course trainer
First Aid Course Logan
One of our goals here at Australia Wide First Aid is to make First Aid training as convenient as possible for our students.
Our First Aid courses in Logan contribute to this regularly. Strategically located between Brisbane and the Gold Coast, our Logan First Aid training centre is easily accessible to residents and businesses in this area referred to as Logan Central, Logan, and Loganholme.
Australia Wide First Aid has streamlined 1-day First Aid courses you can complete any day of the week. Blending online "e-Learning" theory assessments with minimised face-to-face First Aid training is ideal for people with hectic schedules.
What's more, your First Aid certificate is emailed to you the same day as you successfully complete your First Aid course.
We can also come to your home or place of work if you prefer for group First Aid training. This is ideal for customised First Aid training that is designed to address the health and safety needs of your specific environment.
Australia Wide First Aid is a nationally recognised training organisation (RTO no. 31961). The courses we provide follow the guidelines set by the Australian and New Zealand Committee on Resuscitation (ANZCOR)
This means your First Aid certificate will be accepted Australia-wide.
Our trainers and assessors are second to none. Experienced and engaging, they deliver industry leading professional training in accordance with the VET Quality Framework.
Chooce any of the following Logan First Aid Courses:
HLTAID003 Provide First Aid
HLTAID001 CPR only
HLTAID004 Childcare First Aid
Getting Here
CAR – FREE parking is available at the Business Complex or on the surrounding streets. Turn into Wayne Goss Drive, off Browns Plains Road. The Australia Wide First Aid training centre is located straight ahead once you enter the Business Complex off Kellar Street.
PUBLIC TRANSPORT (MAP)
BUS – 10 mins walk – Browns Plains Station (545, 550)
Food & Refreshments
Water, coffee and tea is available throughout the day.
A 30 minute lunch break is scheduled for courses running over 4 hours. You are welcome to bring your own lunch. Alternatively, there is a café next door to the training centre (weekdays only).
NOTE: Please make sure you arrive 15 minutes prior to your course commencement. Late arrivals may not be accommodated due to health measures and disruption to the First Aid course in progress.
Available First Aid Courses in Logan
Australia Wide First Aid courses include: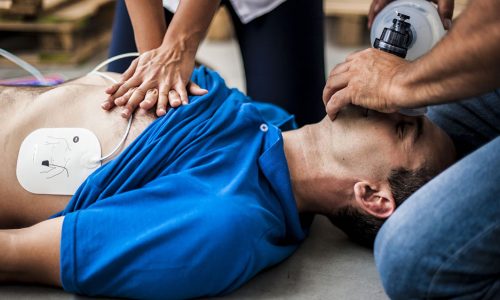 The first component of Provide First Aid is called Provide CPR and it enables you to respond properly to breathing and cardiac emergencies. This course requires 2 hours face-to-face training plus pre-course reading and online assessment.
Take note that the CPR Certificate is valid for 12 months and should be renewed annually.
Includes: Provide Cardiopulmonary Resuscitation (HLTAID001)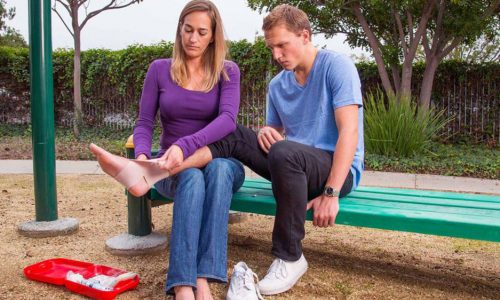 If you want to meet the minimum requirement for workplace First Aid compliance, you should take on Provide First Aid.
The course covers First Aid, casualty management, and life support and requires 4 hours of face-to-face training, plus pre-course reading and online assessment.
Includes: Provide Cardiopulmonary Resuscitation (HLTAID001), Provide Basic Emergency Life Support (HLTAID002), and Provide First Aid (HLTAID003)
The course teaches you how to respond to emergency situations in accordance with the requirements set by the ACECQA.
This course covers asthma and anaphylaxis management with specific focus on child and infant First Aid. Requires 5 hours of face-to-face training plus pre-course reading and online assessment.
Includes: Provide Cardiopulmonary Resuscitation (HLTAID001), Provide Basic Emergency Life Support (HLTAID002), Provide First Aid (HLTAID003), and Provide an Emergency Response in an Education and Care Setting (HLTAID004)
What Is First Aid?
It has been proven time and time again that knowing first aid helps save lives. First aid skills and knowledge can be used to ease the anxiety and pain experienced by the patient and prevent their injuries from getting worse. It can spell the difference between life and death, the gravity of the injury, and the recovery duration of the casualty.
First aiders must have the necessary skills and knowledge to administer first aid. They should know how to properly assess the situation and make the right decisions. They should also remain calm in times of emergency, as one of their duties is to reassure the patient under their care.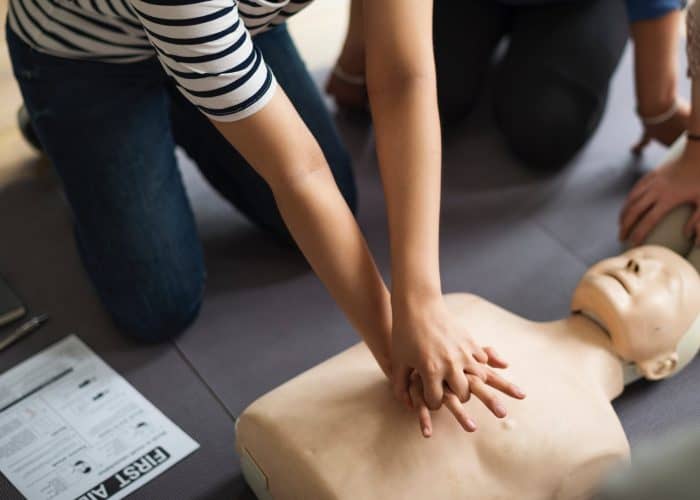 Why Do I Need to Learn First Aid?
Emergency situations can happen anytime anywhere. Knowing how to administer First Aid can give you the confidence to promptly help others in times of need without compromising your own safety.
Your First Aid certificate will improve your employability, as most careers and workplaces require people who are certified in Provide First Aid.
What's more, undergoing First Aid training can earn you Continuing Professional Development (CPD) points for your existing employment.
Another benefit of First Aid is that it helps you become more aware of the hazards in your home or workplace.
Knowing the potential dangers, you can take steps to reduce risks and formulate emergency response plans that address the specifics of your home, facility, or office situation.
What Does It Take to Become a First Aider?
To become a First Aider, you need to undergo training from a registered training organisation. And Australia Wide First Aid is exactly that. Nationally recognised too.
After completing all the required units of a module and passing the assessment, your Statement of Attainment will be emailed to you the same day.
Take note that a Provide First Aid certificate is valid for 3 years, while it is recommended that you renew your CPR certification annually.
Regular and Fast Tracked Courses
While our streamlined courses take less time to complete, they still provide students with the same level of knowledge, skills, and certification as regular courses.
It's important for you to read Australia Wide First Aid's e-manual and complete your online assessment before 11:59PM the night before your face-to-face training. Miss that deadline and you'd be ineligible to attend the scheduled face-to-face session.
When you successfully complete the requirements of your First Aid course, you'll be emailed your First Aid certificate (PDF) which is ready for you to print or email to employers.
Book your First Aid course in Logan today with Australia Wide First Aid.
You can book online or phone 07 3437 7500.
If you'd like further information or assistance with your booking you can also email info@australiawidefirstaid.com.au
Our support team is available Monday to Friday from 8:00AM to 5:30PM.