Our Belmont First Aid training centre
Convenient from nearby Perth suburbs, such as:
Australia Wide First Aid is a registered training organisation (RT no. 31961). Our innovative methods blend online First Aid courses with streamlined face-to-face assessment for accredited training and same-day First aid certificates that are recognised Australia-wide.
We have a roster of accomplished trainers and assessors, and the courses we provide align with guidelines set by the Australian and New Zealand Committee on Resuscitation (ANZCOR).
It is our aim to make First Aid training more accessible to people all around Australia. We can arrange for Group First Aid courses to be conducted in your own home or workplace. This training can be adapted to suit the health and safety concerns specific to your environment.
Our First Aid courses are designed to fit in with busy lifestyles.
Book for a course 7 days a week. Everything is streamlined to enable you to complete your First Aid course in one day. Your First Aid certificate comes to you by email, as a PDF, direct to your inbox.
Which First Aid Courses are offered at Belmont?
Australia Wide First Aid offers the following First Aid courses in Belmont: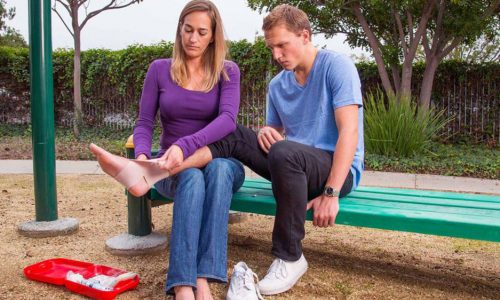 HLTAID003 Provide First Aid
For workplace First Aid compliance, this is an 8-hour course that fulfils the brief. Previously known as Apply First Aid and Senior First Aid, this course covers first aid response, life support, and management of casualties, and more.
Includes: HLTAIDoo3 Provide cardiopulmonary resuscitation, HLTAID002 Provide basic emergency life support, and HLTAID003 Provide first aid.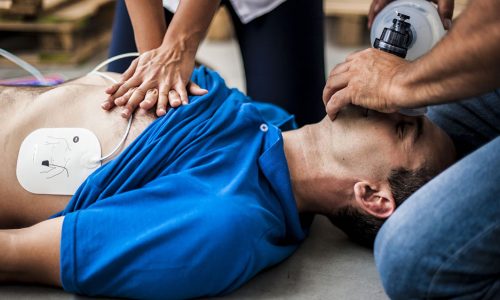 HLTAID001 Provide Cardiopulmonary Resuscitation
This short course (2 hourse of face-to-face training plus e-Learning) will equip you with the knowledge and practical skills to apply CPR. The course teaches how to read and respond to cardiac emergencies.
Unit of Competency: Provide cardiopulmonary resuscitation (HLTAID001)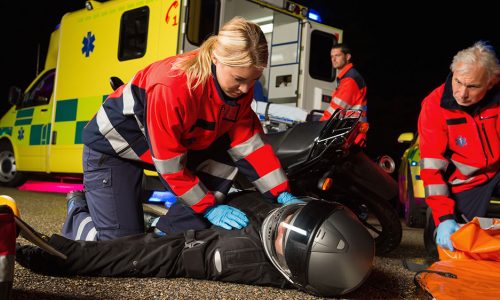 HLTAID004 Provide an emergency response in an education and care setting
This is comprehensive 9-hour course that satisfies the requirements of the Australian Children's Education and Care Quality Authority (ACECQA). Also known as Child Care First Aid and Emergency First Aid, the course has a special focus on emergency First Aid as applied to infants and children.
Includes: Provide cardiopulmonary resuscitation (HLTAID001), Provide basic emergency life support (HLTAID002), Provide first aid (HLTAID003), and Provide an emergency response in an education and care setting (HLTAID004)  
What Is First Aid?
First Aid is the act of providing immediate help to a sick or injured person until full medical assistance becomes available.
The 3 Ps — the three basic principles of First Aid, are to:
Preserve life
Prevent further injury
Promote recovery
Acting promptly in situations of dire emergency often spells the difference between life and death.
The ability to administer First Aid should ideally be within easy reach for every responsible Australian. As more and more people become equipped to be First Aid responders, the safer, healthier, and more compassionate our communities will be.
First Aid students learn not only the theory and practice of applying First Aid, but also the right mindset, the skills to make assessments and decisions in challenging situations. This is how the mental strength and fortitude to deal with the stress of a medical emergency is developed.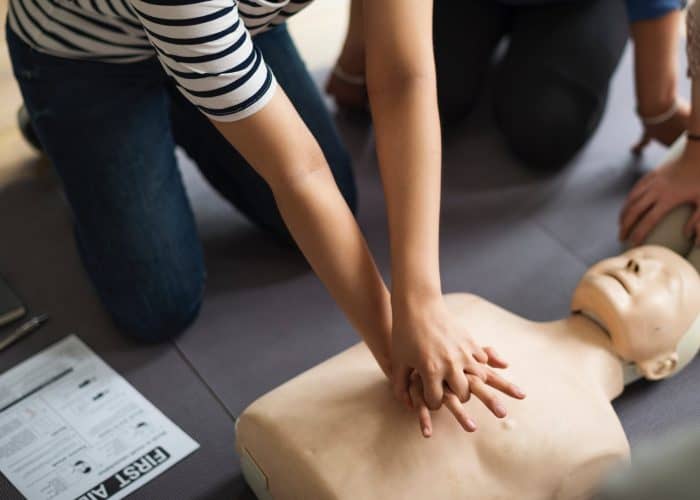 Key Benefits of Learning First Aid
Completing a First Aid course and acquiring certification will equip you to help when an emergency occurs in your home, school, or workplace. Along with the knowledge and techniques at your disposal, you'll also have the confidence to step in and take control of the situation.
Knowing what to do in the absence of medical personnel, your apparent sense of calm in a storm will be reassuring for everyone at the scene and make the situation more manageable.
You'll also be able to apply your First Aid knowledge to your everyday life. It will come in handy when making preparations for travel, assessing the home or workplace for hazards, and knowing how to draft evacuation plans.
First Aid certification is often a prerequisite for employment in some areas. Receiving your Statement of Attainment the same day you complete your course can give your chances of getting that job a quick and significant boost.
Your First Aid knowledge will also improve your leadership qualities, with only positive impacts on your ability to be a good team player, as well as a responsible and compassionate member of your community.
How to Become a First Aider
You become a qualified First Aider upon receipt of your Statement of Attainment from Australia Wide First Aid. All you need to do is choose your First Aid course.
Provide CPR is available as a standalone unit of competency. Or take Provide First Aid, which is ideal for worplace compliance and a popular choice for many career paths. For the education and childcare industries, the Child Care First Aid course would the recommendation.
When you enrol, you'll need your Unique Student Identifier (USI). This is available from free at the government website. Any problems, just phone us for help.
The minimum age for students attending First Aid courses is 14 years old.
More Information about the Courses
Your Australia Wide First Aid eBook is recommended reading. Free to download, it has everything you'll need to know about First Aid and is a handy reference to have open so you can breeze through the multiple-choice e-Learning questionnaire.
With as many attempts as you need to arrive at the correct answers, completing your e-Learning is not difficult. Just be sure to submit by midnight the day before your face-to-face training.
Simply call or email if you are interested in a group training session in your home, school, or workplace, or for any other questions you have about our First Aid training in Belmont.
Getting Here
CAR – FREE on-site street parking
PUBLIC TRANSPORT – (JOURNEY PLANNER)
BUS – 1 minute walk – stops on Abernethy Rd (288, 38)
Food & Refreshments
Water is available to help keep you hydrated.
A 30-minute lunch break is scheduled for courses longer than 4 hours. No external food is allowed in the club. Please note, shops and lunch facilities outside the club are very limited.
NOTE: Plan to arrive 15 minutes before course start time to allow for everyone to be seated and accounted for. Late arrivals may not be accommodated as disruptions would inconvenience everyone else in attendance.