First Aid Training Adelaide CBD
Benefits of our Adelaide CBD
first aid training
Complete our online first aid course and attend the streamlined face-to-face session to get your first aid certificate the same day.
It's the fast-tracked way to first aid certification that is fully accredited, as well as inexpensive.
Your Australia Wide First Aid certificate will be recognised and accepted nationally. It will open doors for you Australia-wide.
Your first aid training will empower you. You'll be confident and ready to manage emergency medical situations.
Find our Adelaide CBD first aid training centre at:
The Joinery – Seminar Room
111 Franklin St
Adelaide SA 5000
Areas serviced:
Adelaide
Adelaide Airport
Albert Park
Allenby Gardens
Angle Park
Ascot Park
Ashford
Athelstone
Athol Park
Auldana
Beaumont
Belair
Beulah Park
Beverley
Birdwood
Black Forest
Blair Athol
Blair Athol West
Bonython
Bowden
Broadview
Brompton
Brooklyn Park
Brown Hill Creek
Burnside
Camden Park
Cheltenham
City West Campus
Clapham
Clarence Gardens
Clarence Park
Clearview
Clovelly Park
College Park
Collinswood
Colonel Light Gardens
Cowandilla
Croydon
Croydon Park
Selecting your first aid trainer
Choosing a First Aid course trainer
Training with Australia Wide First Aid
Our mission is to make it easier for all Australians to access life-saving first aid training.
We've been delivering quality first aid training since 1996 — providing courses for new first aiders, as well as first aid refresher courses for health professionals looking to renew their certification.
Our trainers are as good as it gets, as you can see from our Google reviews.
Getting Here
PUBLIC TRANSPORT
Our Adelaide CBD training venue is easy to get to via public transport.
NOTE: Please arrive 15 minutes prior to course commencement. This allows everyone to be safely seated. Late arrivals cannot be guaranteed entry. We respect that others also have busy schedules and disruptions affect all attendees.
Food & Refreshment
Water is available. A 30-minute lunch break is scheduled for courses running over 4 hours.
NOTE: Please respect the busy schedules of all in attendance and avoid lateness and disruption.
At Australia Wide First Aid Adelaide
Why learn first aid?
Accredited first aid certification is a prerequisite in many lines of work. And certification with Australia Wide First Aid also has its place in your Continuing Professional Development (CPD).
Your employers and your work colleagues will hold your first aid skills in high regard. In fact, a first aid certificate will boost your employment prospects.
What you learn in accredited first aid training will enable you to keep a cool head in emergency situations. You will be a calm and capable guardian for family and friends.
In the frontline at a medical emergency, you could potentially save the life of a loved one, a friend, a colleague, or a complete stranger who could soon be looking at you through grateful eyes.
All it takes is a day or two of training and assessment and the foresight to enrol in a first aid course.
Australia Wide First Aid has trained well over a million Australians and we are yet to come across anyone who has not found the training empowering. Gone are the doubts that haunt a person who is unable to help because they don't know what needs to be done.
The benefits truly add up. Do not hesitate to enrol.
Your First Aid Trainer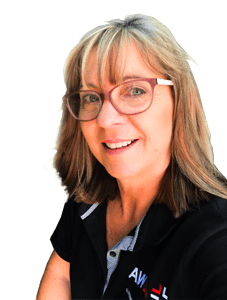 Our first aid trainers are no strangers to danger. No doubt, your trainer will be more comfortably dressed when they greet you at your first aid class. But you can be sure they'll share some real world tales for your enlightenment.
When your trainer is not busy sharing the benefits of their vast experience with you, they are usually out in the field — devising emergency strategies for all kinds of potentially hazardous situations.
Whether you're being shown how to perform CPR on a manikin, learning about risks and emergencies, or hearing about first aid management of anaphylaxis, your Australia Wide First Aid course is certain to be fascinating, enjoyable, and memorable.
First aid in the Adelaide CBD
First aid plays an important role when the city of Adelaide celebrates safety and serviceability.
Australia Wide First Aid Adelaide gives the residents and businesses of our South Australian capital an ideal opportunity to attain invaluable life-saving skills and knowledge at the most competitive prices.