First Aid Course Adelaide
Choose an accredited first aid course in Adelaide
Same-day first aid certificate
You get your first aid certificate the same day you complete both your online first aid course and your face-to-face training and assessment.
This is a fast-tracked option to getting fully accredited first aid certification. It's also the cheap first aid course option.
Cheap first aid course in Adelaide
Our Best Price Guarantee ensures you pay less — find a cheaper course, we'll beat it by 10%. We are dropping barriers to this important training.
An accredited first aid certificate will open doors for you. Australia Wide First Aid certificates are recognised — not only in Adelaide, but Australia-wide.
Group first aid courses
Our trainers are available for group first aid training at either your place or ours.
Onsite first aid courses at your premises means less downtime for your people. It also means that the first aid course can be tailored to the health and safety concerns specific to your workplace, resulting in training that aligns with the work at your site.
This is an ideal solution for your workplace health and safety obligations and is also easier for your administration.
Please don't hesitate to call us if you'd like to learn more about group first aid courses.
Why more people are choosing
Australia Wide First Aid Adelaide
Find a Cheaper Price, We'll Beat it by 10%

Same-Day First Aid Certificate

Nationally Recognised & Accredited Certificates

Online First Aid Course + Face-to-Face Training & Assessment

Registered Training Organisation RTO no. 31961 – established 1996

Group Training at Your Site by Arrangement

Royal Australian College of General Practitioners – endorsed

Australian College of Nursing – endorsed

Student-Focused for Better Training Outcomes

Check Courses & Availability Now
Getting Here
PUBLIC TRANSPORT
Our Adelaide training centres can be accessed via public transport.
NOTE: Plan to arrive 15 minutes prior to course commencement. This allows everyone to be safely seated. We respect that others also have busy schedules, so late arrivals cannot be guaranteed entry.
Food & Refreshment
Water is available. A 30-minute lunch break is scheduled for courses running over 4 hours.
NOTE: Please respect the busy schedules of all in attendance and avoid disruption and lateness.
Best trainer for your first aid course
Choosing a First Aid course trainer
Australia Wide First Aid — since 1996
Our mission is to continue making it easier for people throughout Australia to access important life-saving first aid training.
We've been delivering quality first aid training since 1996 — providing courses for new first aiders and first aid refresher courses for health professionals renewing their certification.
As you'll see from our Google reviews, our trainers are as good as it gets. They know how to educate, inspire, and keep students engaged with interesting real-world anecdotes.
Australia Wide First Aid training tips
Download your First Aid eBook. The pages relevant to your chosen course will be listed in your Welcome email.
Refer to the eBook to answer questions in your e-Learning quiz. Submit your finished e-Learning by 11.59pm AEST the day before your scheduled face-to-face training.
You'll need to perform CPR on a manikin on the floor for 2 minutes. Bringing a cushion or towel could make it easier for your knees.
Your Unique Student Identifier is a requirement for qualification. Obtaining your USI for free from the official government website.
Getting started with your first aid training
Online first aid course booking can be done with little more than a few clicks. Or simply pick up the phone and let our friendly staff take care of your booking for you.
If you're in business, get in touch with us to arrange first aid training for your staff.
First aid in Adelaide
First aid plays an important role when the city of Adelaide celebrates safety and serviceability.
Australia Wide First Aid Adelaide gives the residents and businesses of our South Australian capital an ideal opportunity to attain invaluable life-saving skills and knowledge at the most competitive prices.
Frequently Asked Questions
How long does first aid qualification take?
First aid qualification can be done in one day, provided you complete the required e-Learning prior to the day of your course.
The e-Learning is an online first aid course module, comprising reading material — First Aid eBook (free download) — plus a multiple-choice quiz you can do in your own time, logging back in as time permits.
Simply submit your completed e-Learning by 11:59pm the day before your scheduled face-to-face training and assessment. This practical session is also streamlined, taking 2 to 5 hours, depending on which course you take.
How long does my first aid certificate last for?
The official recommendation for Provide First Aid and Child Care First Aid, is to renew your certification every 3 years. The validity period for the Provide CPR certificate is 12 months from date of issue.
How much does a first aid course cost?
The cost for an Australia Wide First Aid course is cheaper than you'll find anywhere else — whether for Provide CPR, Provide First Aid, or Child Care First Aid.
Our Best Price Guarantee gives you a 10% advantage over any competing first aid courses.
The drop-down selector at the top of our web pages shows up-to-the-minute prices and availability for all our first aid courses.
Are first aid certificates accepted in all states?
Australia Wide First Aid certificates will be recognised and accepted all over Australia. Our certificates are officially accredited and comply with national regulatons and standards.
Your first aid certificate will be beneficial to your career. Sent to you as a PDF the day you complete your course, you'll be able to print your certificate, as well as email it to employers.
Are school first aid courses available?
Our trainers are available for group first aid courses. The minimum age for first aid certification is 14 years.
Where are first aid courses held?
Group first aid training can be conducted at your site. This is by arrangement and makes training and booking easy for you to manage.
More importantly, this group first aid training can be tailored to suit the health and safety concerns specific to your workplace.
Our first aid training for both groups and individuals is also regularly available at locations throughout
See all of our branches.
Essential reading for first aid students
First aid certificate in 3 easy steps
To get your first aid certificate in one day, you need to:
Enrol with your course fee paid in full
Provide a valid USI (Unique Student Identifier)
Complete your e-learning and face-to-face first aid assessment
Your First Aid Statement of Attainment PDF will be emailed direct to your inbox, ready for you to print out or send to employers.
Australia Wide First Aid courses can also go toward your CPD (Continuing Professional Development).
Be an asset to the Adelaide community. Book your first aid course today.
Call 07 3437 7500 or email info@australiawidefirstaid.com.au
At Australia Wide First Aid Adelaide
Your First Aid Trainer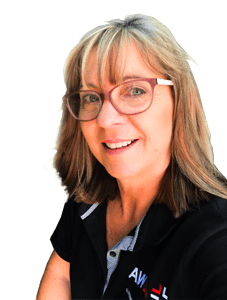 Our first aid trainers are no strangers to danger. No doubt, your trainer will be more comfortably dressed when they greet you at your first aid class. But you can be sure they'll share some real world tales for your enlightenment.
When your trainer is not busy sharing the benefits of their vast experience with you, they are usually out in the field — devising emergency strategies for all kinds of potentially hazardous situations.
Whether you're being shown how to perform CPR on a manikin, learning about risks and emergencies, or hearing about first aid management of anaphylaxis, your Australia Wide First Aid course is certain to be fascinating, enjoyable, and memorable.