BOOK ONLINE HERE
First Aid Course Selector
Your Trusted First Aid Training Provider
Australia Wide First Aid makes it easy for people of all walks of life to enrol and complete a first aid training course. As a nationally recognised training organisation (RTO 31961), we offer regular training courses in more than 20 locations across the country, including Townsville. Our courses are taught by the best trainer assessors in the industry, who either train from our venue or travel to your home or place of work for on-site training. Our streamlined courses cater for the time poor who are completely new to first aid and are enrolling for the very first time, and health professionals who have been doing first aid courses for many years and simply need to renew their certification as quickly as possible.
Our organisation adheres to the highest possible industry standard for first aid training; we use the VET Quality Framework as our guide to ensure that all our students receive consistent, and above all compliant training. In addition, our Provide First Aid course is endorsed by the Australian College of Nursing, and we follow the guidelines religiously set by the Australian and New Zealand Committee on Resuscitation (ANZCOR) and Australian Resuscitation Council (ARC).
Your Statement of Attainment (PDF) will be emailed within 48 hours upon successful completion of the course.
HLTAID003 Provide First Aid
HLTAID001 CPR only
HLTAID004 Provide an emergency first aid response in an education and care setting (Childcare First Aid)

Why Choose Us?
Best Price Guarantee (find a cheaper price and we'll beat it by 10%)
Reduced Face to Face Duration
Same-Day Certificate
Nationally Recognised Certification
Accredited Training
Come to us – or we come to you
Courses 7 Days
Endorsed by the Australian College of Nursing
Endorsed by Australian Acupuncture and Chinese Medicine Association
Book Online or by Phone
Getting Here
CAR – FREE onsite parking is available. From the Townsville CBD, travel south along Bowen Road out of the city until you reach the Townsville Golf Club. Turn left into Benson Street.
PUBLIC TRANSPORT (MAP)
BUS – 5 MINS walk – Bowen Road stops
Food & Refreshments
Water is provided throughout the day.
There is a 30 minute lunch break for courses running over 4 hours. No external food allowed. There are limited food venues within walking distance.
NOTE: To make sure you have enough time to comfortably sign in and complete enrolment documents, please arrive 15 minutes prior to your course commencement. You will need your USI number with you at the time of enrolment.
First Aid Courses in Townsville
Life in the layback regional Queensland city of Townsville is the envy of may, however it can still be full of unexpected events, including accidents medical emergencies caused by marine stingers. One way to prepare yourself for these events and to contribute to your community is by being on the front foot and learning first aid. The skills and techniques that you'll pick up from Australia Wide First Aid's 1 day first aid training course can make the difference between life and death.
Located on the north-eastern coast of Queensland, Townsville is home to the North Queensland Cowboys NRL team. Townsville is a picturesque city with a young vibrant population. Many government, commercial, and community organisations have offices here, and the city hosts many cultural and sporting activities, such as the Australian Festival of Chamber Music every July. Townsville is also a major industrial centre and serves as a base for some of the largest refineries for zinc, nickel, and copper in the world. It offers plenty of opportunities for locals and newcomers alike.
Location
Townsville Golf Club, Benson St, South Townsville, QLD 4812
*Students from Townsville City, Railway Estate, Stuart, Rosslea, Currajong, Aitkenville, Annandale, North Ward, Hermit Park, South Townsville, Castle Hill, Cluden, Italia, Cranbrook, Belgian Gardens, West End, and Cluden can easily reach our training venue in South Townsville.
What Can You Gain By Learning First Aid?
Enrolling in a first aid course can earn you points for Continuing Professional Development (CPD). First aid certification can also make you a more attractive applicant to prospective employers, as it highlights your skills and drive to learn, lead, and help others. But more than that, learning first aid makes you more capable of accomplishing the Three Ps—preserving life, preventing further injury, and promoting recovery—in cases of emergency. The skills and techniques that you'll learn from the course will allow you to help a person in need, regardless of whether it's a member of your family, someone from work, or a complete stranger.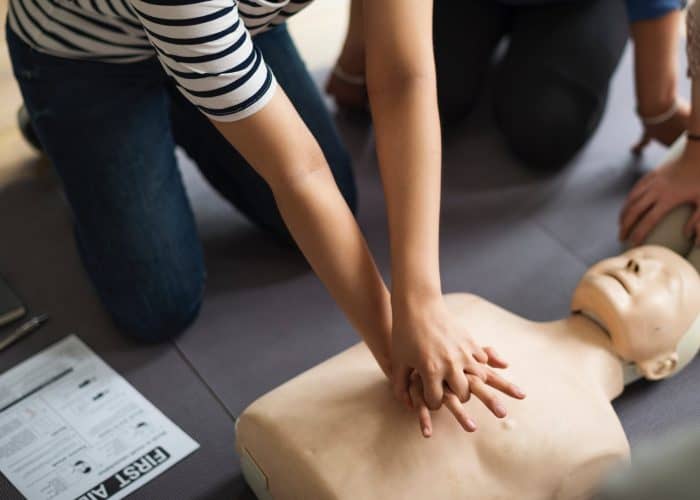 How Can You Join a First Aid Course?
Australia Wide First Aid offers training courses in Townsville every week, allowing professionals and students alike to attend classes without taking time off work or school. To sign up, simply choose a course from our list, make full payment, and provide a valid unique student identifier (USI). Students are required to complete pre-course reading and online assessment the night before the face-to-face training, as a condition of entry into the class. After completing all course requirements including passing online and practical assessments, students can expect to receive their Statement of Attainment emailed to them within 24 hours.
First Aid Training Classes in Townsville
Here's a list of regular and fast-tracked first aid courses that you can join: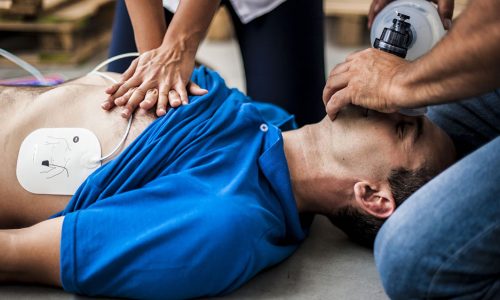 Provide CPR teaches students the proper techniques and considerations when applying cardiopulmonary resuscitation, one of the basic skills needed to apply first aid. This course requires 2 hours of face-to-face training plus pre-course reading and online assessment.
Includes: Provide Cardiopulmonary Resuscitation (HLTAID001)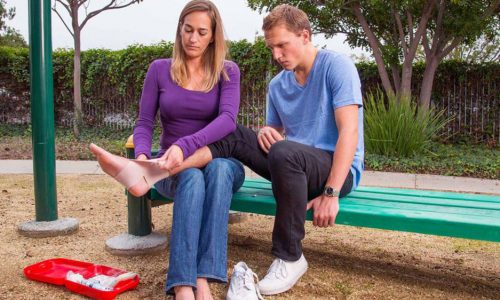 Among the lessons students learn in this 4-hour face to face course is providing life support, managing casualties, and providing first aid response. Students are also required to complete pre-course reading and online assessment for this course
Includes: Provide Cardiopulmonary Resuscitation (HLTAID001), Provide Basic Emergency Life Support (HLTAID002), and Provide First Aid (HLTAID003)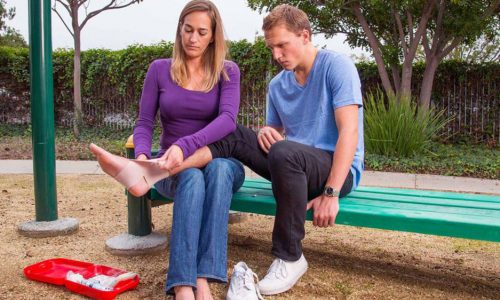 This course includes all three units of competency covered in Provide CPR and Provide First Aid courses, plus an additional unit focussing on child and infant first aid. Staff employed at workplaces such as early learning centres, and family day care facilities are required to be certified in this course.
Includes: Provide Cardiopulmonary Resuscitation (HLTAID001), Provide Basic Emergency Life Support (HLTAID002), Provide First Aid (HLTAID003), and Provide an emergency first aid response in an education and care setting.
Become an asset to the Townsville community by enrolling in a first aid course today! Find out more about our first aid courses in Townsville by either calling us on 1300 336 613 or send an email to info@australiawidefirstaid.com.au.