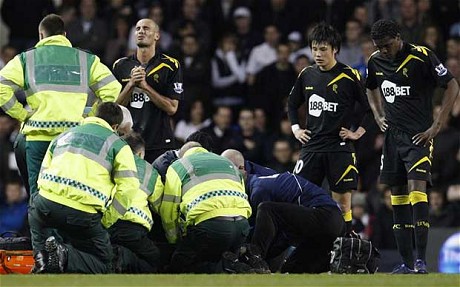 The survival rate of Sudden Cardiac Arrest (SCA) is extremely low. Outside of a hospital setting, less than 8% of people survive cardiac arrest. In locations with Automated External Defibrillators (AEDs), this figure evidently increases with 2009 figures from the Huffington Post claiming Casinos on the Las Vegas Strip are among the safest places to experience SCA. Casinos and the Las Vegas strip have an above 50% survival rate of cardiac events due to the greater availability of AEDs.
Fascinatingly, many celebrities are reported to have passed away due to cardiac events but there are very few famous cases of survival. The extreme lifestyle that some celebrities lead, including the common drug and alcohol abuse, makes them even more at risk of cardiac arrest.
The frequency of celebrities dying of a cardiac event has significantly decreased since the invention and widespread use of the AED, however cardiac events are still an unusually common cause of premature death for famous people.
Here are ten well known people that succumbed to sudden cardiac arrest and one very lucky survivor.
10. Orville Wright
One half of the famed Wright Brothers, credited with the building the world's first successful airplane. He died in 1948 of cardiac arrest at the age of 81. This was well before the invention and proliferation of AEDs.
9. Stanley Kubrick
Stanley Kubrick was one of the most critically acclaimed Hollywood film directors of all time. Among his credits include films such as 'The Shining', '2001: A Space Odyssey' and 'A Clockwork Orange'. Kubrick died in 1999, not long after finishing work on his final film Eyes Wide Shut. He was 70 years old and died in his sleep after experiencing a fatal cardiac event.
8. John Ritter
John Ritter was a well known actor at the height of his powers and the star of successful television sitcom '8 Simple Rules For Dating My Teenage Daughter'. On September 11, 2003, Ritter fell ill with what was later found out to be an aortic dissection, which led to him experiencing a cardiac arrest and passing away prematurely at the age of 54.
7. James Stewart
James Stewart was an academy award winning stage and film actor who was renowned for his down to earth personality as well as his distinctive voice. Stewart was equipped with a pacemaker for his heart but decided on December 1996 that he would not replace the battery. This resulted in his inevitable death caused by a cardiac event whilst being surrounded by his family. His last words were "I'm going to be with Gloria now!" which was his wife of 45 years.
6. Christopher Reeve
Christopher Reeve is best known for his portrayal of the DC comic book superhero, 'Superman'. He was also an activist, author, film director and screenwriter. After a tragic equestrian accident on May 27, 1995, Reeve was left a quadriplegic requiring a wheelchair and breathing apparatus. On the night of October 9, 2004 after attending his son's hockey game, Reeve went into cardiac arrest after receiving antibiotics for an infection and passed away.
5. Brittany Murphy
Brittany Murphy was an actress of film, stage and voice as well as an accomplished singer, who made her debut in the Broadway production of Arthur Miller's 'A View from the Bridge' in 1997. Murphy went on to star in such hit films as 'Riding in Cars With Boy's', 'Girl, Interrupted' and 'Sin City' but gained widespread recognition for her role opposite Eminem in his biopic film '8 Mile'. On December 20, 2009, an ambulance was called to the Murphy home to find the actress collapsed on the bathroom floor. After being transported to the Cedars-Sinai Medical Centre, Murphy was pronounced dead and a report found she had experienced a fatal cardiac event due to substance abuse.
4. George Burns
George Burns was a man of many talents; a comedian, best selling writer and award winning actor whose arched eyebrows and cigar smoking became a familiar trademark for all of his fans throughout his three decade long run at the top. On March 9, 1996, Burns went into cardiac arrest in his home at Beverly Hills and passed away.
3. Richard Pryor
Richard Pryor was one of the world's pre-eminent comedians during the 70s and 80s. He was a prolific actor and won many awards including Emmys and Grammys. Whilst in Encino, California, Pryor suffered a cardiac event and was taken to hospital after his wife's attempts at resuscitation had failed. He was pronounced dead that night.
2. Michael Jackson
The King Of Pop, Michael Jackson, had an extraordinary life as a singer-songwriter, actor, dancer, businessman, musician and philanthropist. He was a household name not only for his contributions to the music world but also his highly publicised life and bizarre physical transformation. While at his home in Los Angeles on June 25, 2009, Jackson suffered a cardiac arrest which resulted from acute propofol and benzodiazepine intoxication. His personal physician, Conrad Murray, was the one who discovered Jackson and attempted but failed to resuscitate him.
1. Mother Teresa
Mother Teresa was a missionary and sister for the Roman Catholic Church. In her life, she founded Missionaries of Charity, a religious congregation to help with HIV as well as the homeless and poor. Over 14 years, Mother Teresa suffered from numerous heart attacks and heart related issues which resulted in her death on September 5, 1997.
The Survivor: Fabrice Muamba
Fabrice Muamba is a retired Zaire born English soccer player who in 2012 suffered a cardiac arrest on the field at White Hart Lane during an FA Cup match playing for his club Bolton Wanderers vs. Tottenham Hotspur.
Mr. Muamba survived.
The medical staff of both teams were joined by spectator Dr. Andrew Deaner, a cardiologist who felt compelled to rush onto the field and assist with the resuscitation attempts. Mr. Muamba was given 15 defibrillation shocks between his collapse and arriving at the London Chest Hospital (LCH), where Dr. Deaner worked. It was at Dr. Deaner's request that he be transferred to the LCH instead of the closer North Middlesex Hospital, and the doctor believes that due to the specialist nature of the hospital and the equipment available to them it may have contributed to saving the player's life.
After arriving at hospital it took another 30 minutes of delivering shocks and medication before Dr. Deaner was able to restore a regular heartbeat to his patient. Despite undergoing CPR for 80 minutes, Fabrice Muamba made a full recovery.
Unfortunately most SCA victims are not fortunate enough to fall victim to SCA in front of a packed out stadium with numerous medical staff including paramedics on standby and crowd members like Dr. Deaner. Muamba was extraordinarily lucky.
Here is the footage captured of the incident during the live broadcast. You may find it disturbing so please use discretion – https://www.youtube.com/watch?v=_0XN1d6s2oU
Categorised in: CPR, Defibrillator, First Aid, Heart
This post was written by awfa